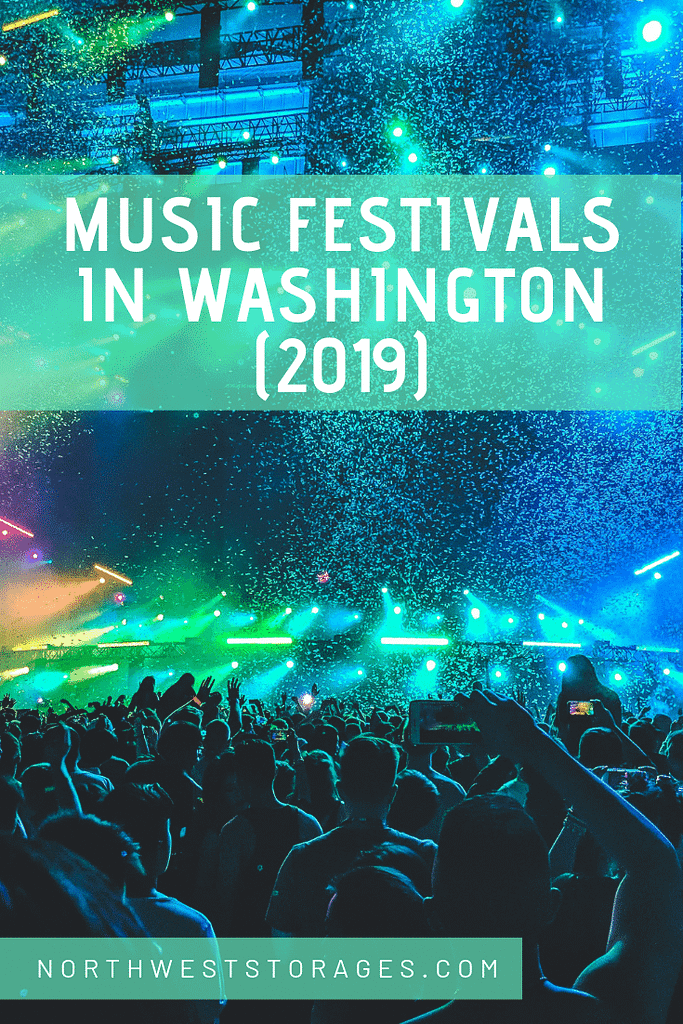 Look no further for the best music festivals in Washington state of 2019! Seattle is well known for its musical culture, churning out some of the greatest musicians to ever have graced the world. It's no surprise that we have some of the best music festivals in the nation that satisfy every genre: Rock, Pop, EDM, BASS, Country, Blues, Reggae, Folk, Punk, Jazz..- You name it, we have the party for you to celebrate your favorite bands!
Washington has some of the most unique outdoor activities to go with its festivals, due to the scenic nature of many of their locations. Where else can you see your favorite bands and then dip out for an hour to float the river? There are few places as beautiful as the scenery here in the Northwest, so you can play and party at the same time.
If you are searching for things to do this summer in Seattle and the surrounding areas, we have selected the best music festivals in Washington for you and ordered them chronologically so that you choose your favorite party and plan accordingly. Don't forget to grab accommodations with your tickets so you don't end up without a place to stay. Many of the festivals offer camping on-site, making it easy to go chill out if you need and not have to deal with traffic.
Be a good friend and share this page with your crew so they can start planning their summer adventures!
Paradiso – June 14th and 15th in George, WA
Website: http://paradisofestival.com/
This is the largest electronic music festival in the Northwest! Located in the scenic Gorge amphitheater, over 20,000 people flood Paradiso for perhaps the wildest EDM dance party on the West Coast. Paradiso is filled with all types of artwork, carnival rides, games, and attracts a creative crowd who wear vibrant colors and costumes.
TIMBER! – July 11th – 15th in Carnation, WA
Website: https://summer.timbermusicfest.com/
Adventurers only! Enjoy over 20 indie artists while also enjoying everything the outdoors has to offer. Enjoy kayaking, paddleboarding, mountain biking, floating the river, yoga, swimming, tree climbing, workshops, and more!
Capitol Hill Block Party – July 19th – 21st in Seattle, WA
Website: https://www.capitolhillblockparty.com/
Enjoy a wide variety of music while partying with over twenty-thousand other party-goers in the Capitol Hill neighborhood during this three-day festival. Featuring both national headliners and local bands, this festival has both outdoor and indoor stages located throughout the streets, restaurants, and bars. Going strong since 1997, and growing each year, it brings in a widely diverse crowd and music genres.
Cascadia – July 25th – 28th Granite Falls, WA
Website: https://www.cascadianw.com
This independent music and arts festival began in 2014 and features local artists, interactive art, workshops, and performances. An outdoor enthusiasts dream, enjoy camping one hour North of Seattle in the lush forests of Granite Falls. Cascadia attracts a diverse and creative crowd, get ready for colorful costumes and forest-loving elves.
Summer Meltdown – August 1st – 4th in Darrington, WA
Website: https://summermeltdownfest.com
Located on 40 acres surrounded by mountains and a lazy river, this music festival is the nature enthusiasts dream. People enjoy floating the river, swimming, hiking, and dancing around the amphitheater. Featuring many local music artists playing folk, funk, rock, reggae, and soul as well as some intriguing headliners such as Nahko and Medicine for the People. It attracts an eclectic Earth-roots crowd that makes it fun for all ages.
Watershed – August 2nd – 4th in George, WA
Website: http://watershedfest.com
Located at the George amphitheater, enjoy the largest country music festival in the Northwest! Bringing in big headliners every year, you will be kicking up your boots late into the night with some of the most celebrated artists in the country.
BASS Canyon – August 23rd – 25th in George, WA
Website: https://www.basscanyon.com/
Pack it up and make your way to the Gorge Amphitheater for 3 days of non-stop Bass music. Enjoy camping in the scenic canyon atmosphere, while dancing to your favorite artists. Eat, drink, shop, dance, and play and experience one of the most epic parties in the Northwest.
THING – August 24th – 25th in Port Townsend, WA
Website: https://thingnw.org/
As people were shocked that Sasquatch had come to an end after 17 years, THING arts festival came onto the scene by the same founder, Adam Zacks. Featuring some excellent headliners with many genres of music being represented, THING is more than just music. It will feature comedy, visual arts, dance, film, and even a podcast with Mukuley Culkin. Located in the historic Victorian town of Port Townsend, it couldn't have landed in a more awesome spot.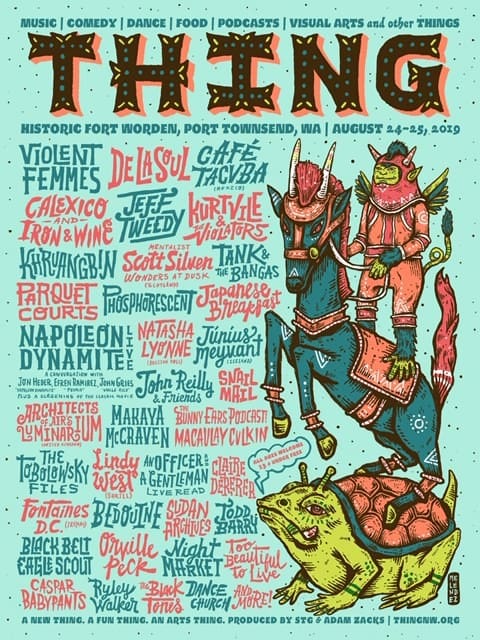 Bumbershoot – August 30th – September 1st in Seattle, WA
Website: https://www.bumbershoot.com
Everyone who's anyone is here for labor day weekend. Running strong since 1971, this international music and arts festival is one of North America's largest festivals of its kind. Enjoy world class acts, a wide selection of food, galleries, arts and crafts, vendors, and even catch a circus act.
Chinook Fest – September 6th – 8th in Naches, WA
Website: https://chinookfest.com/
Escape into nature! Enjoy 3 days of indie music, camping, paddle boarding, biking, craft beer, and wine. A perfect all ages festival for the whole family. Walk or bike the trails, shop the local vendors, and unwind in the beautiful Northwest.
We know we snagged the best music festivals in Washington State, but there are always a lot of music events happening! I mean, after all, there is a reason we host the EMP Museum – We are one of the largest music capitals in the nation! Are there any music events you are hitting up this summer? What are your favorite bands? We want to know!