We have compiled the ultimate list of 20 Things to do in Seattle during Covid, so you can get out and enjoy life. There are lots of options for activities in the Seattle and surrounding areas if you know where to look! We did our research and found that there are many businesses still open and operating safely to serve you.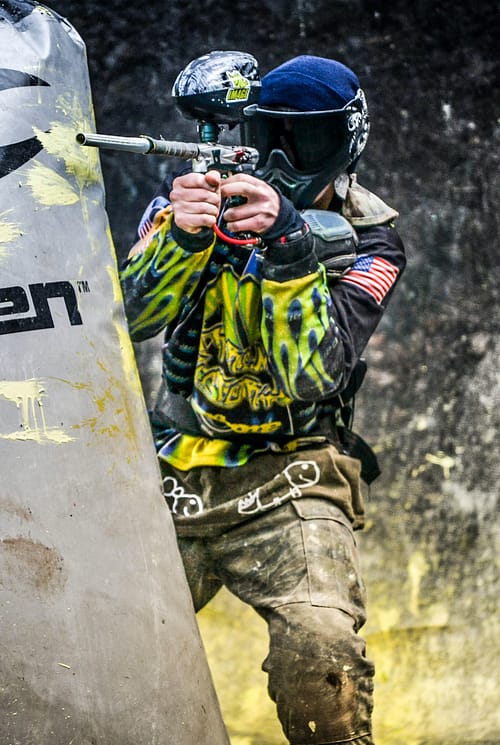 Even in the winter during a pandemic, the Northwest has a wide variety of exciting activities for the entire family. You don't have to sit at home and wait for the world to go back to normal! Check it out:
20 Things to do in Seattle During Covid
Ice Skating 
Check out the outdoor skating rinks near you! Bellevue Ice Rink and Snohomish Valley Golf Center are both offering ice skating throughout the winter season. The Snohomish Valley Ice Rink is only $11 per person (including the skate rental) and offers a full grill, alcoholic beverages, and fire-side tables for relaxing. 
Canalis – Dine in A Yurt
We have watched many restaurants and pubs turn to outdoor tent seating and have enjoyed how creative the small Seattle businesses have been to accommodate their loyal customers. Canalis offers something a bit different – Fine Dining in a Yurt! You can book your spot online and enjoy a unique ambience with your loved ones. 
Drive-in Theatre 
Since the indoor cinema's have been on hold here in Washington, the drive-in movie theaters have been thriving during winter months when they are typically closed. Oak Harbor, Port Townsend, and Gorst all feature drive-in cinemas open during the pandemic. There have been some pop-up outdoor showings in Seattle and Everett as well.
Outdoor Mini Golf
Check the weather to find that rain-free sweet spot! Even during the winter, outdoor mini golf is going strong here in the Northwest. If you prefer to practice your golf swing instead, there are ranges for you to do that at as well. 
Take a Glass Blowing Lesson
Schack Art Center in Everett is still offering classes, including a glass blowing lesson where you get to walk away with your very own glass-blown piece of art! An awesome experience for kids and adults alike. You can book a time online to ensure a safe experience. We also suggest checking out other art classes to find fun things to do in Seattle during Covid.
Northwest Trek Wildlife Park
Take a ride down to the wild side and check out some animals at Northwest Trek Wildlife Park. They have made some adjustments, such as putting their trams on hold, but otherwise are operating as usual!
Ziplining
When looking for things to do in Seattle during Covid, it helps to think outside the box. If you are really up for some adventure, then you won't be bored ziplining! There are several ziplining companies in the Northwest still operating and ready to give you the thrill ride you seek. 
Outdoor Paintball Park
You have to layer clothing to play paintball anyhow, might as well take advantage of the chilly weather to bundle up and go shoot your buddies at a safe distance at an outdoor paintball park. Check out DoodleBugSportz.
Visit The Zoo 
While some indoor attractions are temporarily on hold, there is plenty of outdoor fun available at the local zoos who have remained open during this time. They may require you to reserve a time to allow spacing between individuals as they have adapted new safety measures. So bundle up the kids and enjoy a less crowded view at the zoo. Check out Woodland Park Zoo, Point Defiance Zoo, and Cougar Mountain Zoo.
Tukwila Fun Center
While their indoor activities remain closed for the time being, Tukwila Fun Center is still offering many outdoor activities as weather permits. Enjoy Go-Karts, Bumper Boats, Mini-Golf, and more! Just be sure to give them a call first to make sure they are operating that day.
Olympic Game Farm
Stay warm and cozy inside your vehicle while you get up close and personal with buffalo, elk, and deer. They have big cats, wolves, and even bears! Olympic Game Farm is our favorite animal fun destination. Feed the animals some bread and try not to get slobbered on! Located in Sequim, Olympic Game Farm is a fun one-day round trip drive from Seattle.
Take A Spa Day
This last year has been exhausting for many people. A pandemic, politics, riots and unemployment have left a lot of us wanting to relax and recover. Good news! The spas are open and have adjusted their cleaning and social distancing practices to better serve you. Some services such as facials and baths may not be available, but you can definitely unwind with a nice deep tissue massage. 
Redmond Petting Farm
Offering private and group tours, Redmond Petting Farm offers an up close and personal experience with local farm animals. Looking for something more exotic? Check out their camel encounters! Their pricing is affordable and you can easily book your experience online. 
Escape Rooms
Having recently made a big impact on the entertainment industry, many escape rooms are still operating right now! Get lost in Alice in Wonderland, or solve your way out of a wild west room. You can find a wide variety of escape room themes in and around the Seattle area. 
Take A Helicopter Tour
Sometimes to get a better perspective, it helps to take a step back and look from a distance. Enjoy the breathtaking city, country, and ocean landscapes that the Northwest has to offer. Check out Seattlehelitours and Atomic Helicopters for ideas. 
Skiing/Snowboarding
Take a weekend trip out to The Summit at Snoqualmie and enjoy the fresh powder. Whether you prefer Skiing, Snowboarding, or taking a ride snow tubing, there is plenty of adventure awaiting you just a short trip into the mountains from Seattle. 
The Reptile Zoo – Monroe
Home to the most extensive collection of reptiles on display in the Seattle area, The Reptile Zoo offers a unique glimpse at creatures you won't find in your typical pet store. Their affordable admission rates will make it easy to bring the whole family. 
Kelsey Creek Farm – Bellevue
Enjoy a wide range of activities at Kelsey Creek! Their playgrounds, sports courts, and skate parks are open for outdoor play. Featuring 150 acres of forest and meadows to discover, there is plenty of space to keep your distance. Check out their barnyard experience to get up close with their farm animals all season round.
High Trek Adventures
They take outdoor adventure to the next level! High Trek Adventures offers ziplining, outdoor laser tag, mini-golf, a ropes course, axe throwing, and more. It's a great place to hang out if you are looking for more than one outdoor activity. 
The Outback Kangaroo Farm
Looking for something really exotic? Check out The Outback Kangaroo Farm North of Seattle in Arlington. Check out Kangaroos, Wallabies, Llamas, Peacocks, Wallaroos, Lemurs, and more. Open March through September, they have a long operating season.
We hope you enjoyed this list. If you have more things to do in Seattle during Covid then please feel free to let us know!